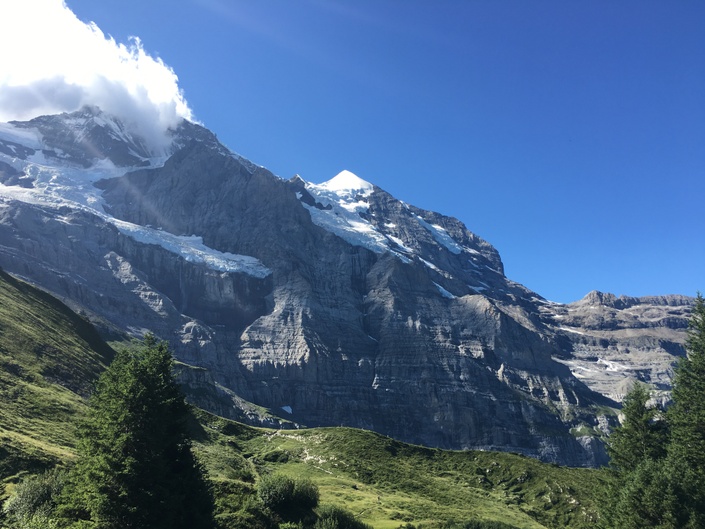 Becoming the Mountain
Mentoring Immersion - 2022
Becoming the Mountain 2022

- this is a small group mentoring program starting in March -

There are two mentoring packages detailed below, the second builds on the first as an additional focus:

1. The foundational Supporting Grief Mentoring Package

2. The additional Guiding Ancestral Connection Mentoring Package

Please read below for details and dates.

If you are interested in learning more or have questions, let me know. I will send you more detailed information and agreements, and we can have a Discovery call to explore further. Enrollment will then open at the end of February.

I am excited about the possibility of supporting you!

Supporting Grief Mentoring Package: $215/month USD*

*For those living/working in Canada: $170/month USD to offset exchange rate

Duration: 3, 6, or 9 months - you decide what works best for you as you go

Commitment is in 3 month intervals. I need one month's notice if you decide to end so that I may fill the spot for the next 3 month interval.

Number of participants: 6-8 (with new enrollments if spaces open up)

This mentoring package supports you in deepening and integrating your skills supporting others in grief through therapeutic skills, embodiment practices, trauma-informed care, 1:1 support, small group facilitation, and spirit/ritual healing practices.
In other words, this is a deepening of the skills and content covered in the former 9 week course Roots to Resiliency (including many of the ritual and ancestral skills also taught in Of Stone, Bone & Water). This is ideal for folks who are seeking support integrating these skills and approaches into their living/working contexts, who may be getting their business up and going, for those who already have an active practice and want further mentoring and accountability, and for those also looking for a peer support context.

Grief Support Mentoring Package includes:
Monthly Individual Session – 1 hour (value $150/session)

Sessions are available on Tuesdays, Wednesdays and some Thursdays at various times throughout each month. You book in what works for you each month through an automated scheduler.

Monthly Group Mentorship Process - 1.5 hours (value $75/session)

Sessions held on the 4th Wednesday of each month, 4:00-5:30pm Pacific time
(Mar 23, Apr 27, May 25, Jun 22, Jul 27, Aug 24, Sep 28, Oct 26, Nov 23)


A commitment to attending live is required. A recording will be available for 7 days only.

Enrollment in Tending the Taproot for the extent of your mentoring program (value $24-$40/month).




A community of practice with monthly membership hosted on Mighty Networks, also starting in March.

This includes a private space for mentees to connect with one another, and an opportunity to facilitate an offering if that interests you.
Please note: this offering is based on you proactively bringing your learning edges to your individual sessions, and to the group mentorship sessions – skill development and further teaching is guided by what is brought to each session and harvested from the group process, rather than by a pre-determined lesson plan.

Minimum Monthly Time Commitment: 2.5 hours

(1.5 hr Group Mentoring Session, 1.0 hr Individual Mentor Session).

Guiding Ancestral Connection Mentoring Package: $295/month USD*

*For those living/working in Canada: $235/month USD to offset exchange rate

Duration: full 9 month commitment ($2,655 USD total)
- ($2,115 USD total for those in Canada)

A minimum of 4 folks is needed to run this program

This mentoring package builds on the above and is for those who are seeking additional focused training on facilitating ancestor connection for your clients in 1:1 sessions towards both personal and ancestral healing. A solid foundation in your own ancestral healing work, connection with Elder guides, ritual practices and relationships with Spirit partners is required. This is for folks who have already participated in ancestral healing with me in some way. It is also recommended (but not required) that you have taken the 9 week course Of Stone, Bone and Water.

If you are interested in this option, I will forward you the basic 9 month syllabus so you have an idea of what I cover, and can ask any further questions in our Discovery Call.
Guiding Ancestral Healing Mentoring Package includes:
All of the above (listed within the Grief Support Mentoring Package) PLUS

Monthly Ancestral Teaching and Practice Integration – 2.0 hours (value $125/session)




This is a curriculum-led monthly teaching with time for practice and discussion

Classes are held on the 1st Thursday of each month 1:00pm-3:00pm Pacific time (except in June = second Thurs)
(Mar 3, Apr 7, May 5, Jun 9, July 7, Aug 4, Sep 1, Oct 6, Nov 3)


A commitment to attend at least 7 of the 9 classes live. Classes will be recorded and available for one month only.

Optional: dyad practice with other mentees

highly recommended, and self-organized by you and the others
Minimum Monthly Time Commitment: 4.5 hours
(2.0 hour Teaching call, 1.5 hour Group Mentoring session, 1.0 hour Individual Mentor session)

If cost is a barrier to you for either of these packages, let's have a conversation.

This course is closed for enrollment.