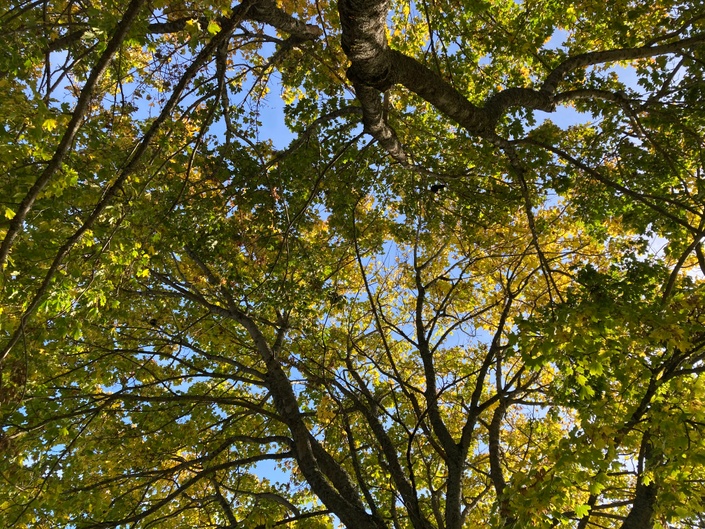 In the Arms of our Ancestors
A Grief Ritual
*now full. Please email to be on wait list: [email protected]



Sunday, October 24th, 2021

10:00am-1:00pm Pacific | 1:00pm-4:00pm Eastern

Tiered Pricing: $45 | $60 | $75

A few sponsored spots available

Online via Zoom

Personal grief. Collective grief. Ecological grief. These are too much to carry on our own.

Within the arms of our ancestors, gathered in community and companioned through ritual, may we be witnessed and carried by one another. May we express our heavy hearts as both prayer and offering to Spirit.

Join me for a 3 hour grief ritual - a transformative container to meet our heartbreak within the embrace of our elder ancestors.

Our time consists of somatic grounding, visioning, ritual writing, group sharing, prayer and offerings. There will also be time for a solo (off-screen) ritual offering in a way that is personally and ancestrally meaningful to you - dance, movement, drawing, singing, meditating, chanting etc.

*More details for preparation will be sent to you upon registration.

How do I know if a grief ritual is a good idea for me?
1. You already have other helpful resources of support in your life - whether that be good friends, supportive family, other community circles, therapist, spiritual practices etc - and this offering is in addition to those.

2. You are not in acute overwhelming grief (i.e. you don't feel "out of control" with flooding of emotions, and your daily living is not currently taken over by your grief - this grief response would invite a different type of support at this time)
3. You have self-awareness of your emotional and somatic capacity. In other words, you are able to track if you need to take a pause and you have practices that support you in grounding/centering if needed. These will also be structured into the ritual as part of the group process.

4. You already have connection with Spirit and ancestors in some way, and you recognize that calling in the Sacred and the relationships of these ones is a significant source of support. You are open to grief being a ritual offering that nourishes the wider ecology of spirit beings, in however you understand that.

5. You are open to being present with not only your own grief, but witnessing and being present for others' grief. You are open to sharing with others, and feel it would be supportive for you to be witnessed in this way.
To make this offering accessible, there are 3 tiered pricing options and a few sponsored (no-cost) spaces available. I kindly ask that you reflect on your current and historical social location and access to resources to discern which option you choose.
Supporter Rate: If you are able to pay $75 this supports your participation and also supports another to join.
Sustainer Rate: If you are able pay $60 this supports your participation.
Supported Rate: If you are able to pay $45 this invites you to join us through the support of others
Sponsored: A handful of sponsored enrollments for any folks who need this.
If you would like additional support discerning which pricing tier is most suitable or wish to learn more about how tiered-pricing structures function as a tool of economic justice, consider exploring
this resource written by Worts and Cunning Apothecary.
Frequently Asked Questions
Will this ritual be recorded?
No. This is an experiential and ritual gathering that requires folks to attend in live time.
Can I get a refund?
I am able to offer refunds up to Wednesday, Oct 20th. After that, no refunds will be issued. Thanks for your understanding.
Do I have to share with the group?
Sharing is always your choice. There will be opportunities to share in the full group circle, and opportunities to share in smaller breakout groups. I *strongly encourage* that you be open to the small group sharing invitations, even if it stretches your edge slightly, as this is significant to the heart of the ritual offering, witnessing and healing process. If you have any questions, please reach out to me beforehand - happy to chat -
[email protected]
This course is closed for enrollment.