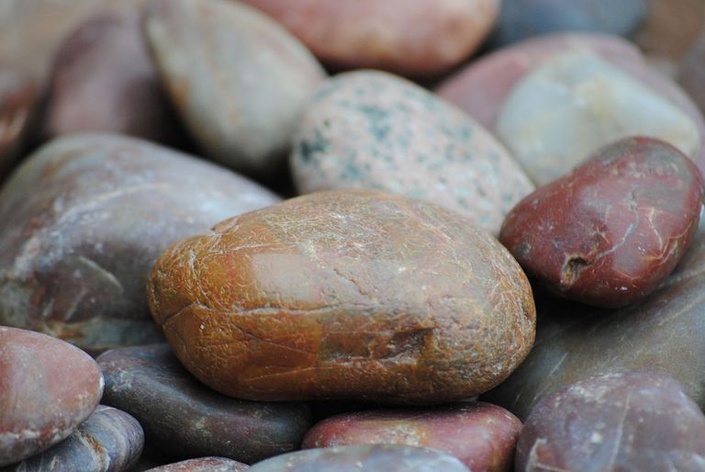 Coming Back to Ourselves
Embodiment and Culture in Grieving
The 3rd cohort of this course will be offered in Spring of 2023. Exact dates TBA
Our grief is not something that needs to be healed, no more than our love needs to be healed. Rather, grief and love are vital expressions that support the work of healing - personally and collectively. As human creatures, we all have the innate ability to experience. express, and metabolize grief.

What often does need healing however, is how we relate to our grief, how we access it, what we have been taught about it through our family system and within dominant paradigms, how we show and express it, and how we do so in ways that are life-affirming, healthy and nurturing of connection and relationship.

Grief is relational and a learned skill, yet for many, cultural teachings for healthy grieving have been jeopardized by legacies of oppression, historical disruptions, and dominant cultural narratives.

In these modern times, many of us have been steeped in dominant narratives informed by capitalist, patriarchal and colonial ways of relating that undermine the soulful and relational healing grief invites of us. Reclaiming our ability to be in relationship to grief requires us to start by returning to ourselves - to our embodied presence and capacity to recognize and be with grief.
In this 9 week course you will be guided to take a compassionate look at how you and your personal relationship to grief are embedded in dominant cultural conditions and adaptive strategies born from disconnection. You will learn foundational principles of grieving, and nurture a comprehensive somatic practice based in secure attachment and nervous system awareness that supports your capacity to grieve. You will deepen your resiliency and ability to express grief in ways that align with your unique needs and emotions. You will discover the old stories that no longer serve your grief, and move towards an ethic of grieving as a living and loving practice. You will nurture your grief as an expression in service to personal healing, relational connection, and cultural change.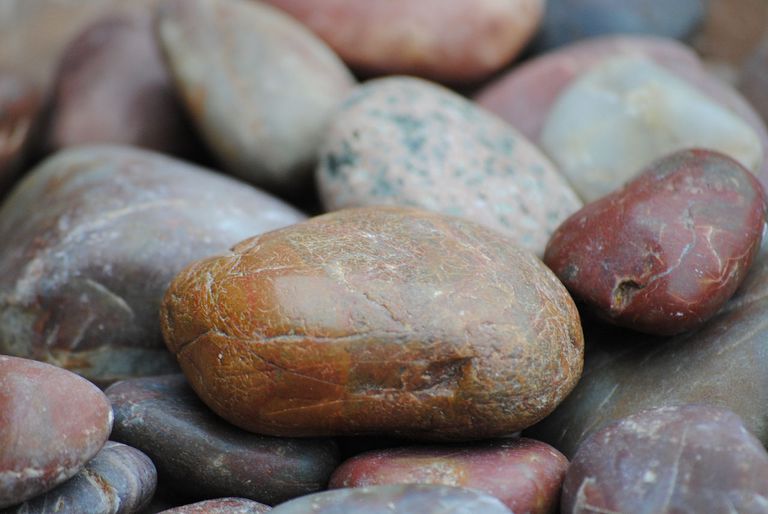 Shauna's facilitation is amazing. So much compassion, encouragement and insight, plus the ability to invite and hold complexity. The materials and structure of the course were supportive in helping me build a foundational practice from which to deepen into grief tending. I wouldn't hesitate to take more offerings with Shauna in the future. Bri S, 2021
***

This course offered me simple, effective tools for receiving grief (mine and others') from a more present, embodied, and compassionate place, and helped me to connect that work to the broader political healing our society so desperately needs. Shauna is clearly a very experienced at facilitating and holding space for group learning, and led by example in her own gentle, affirming, and vulnerable presence . Participant 2022

When is the course?

This course is 9 weeks long, and will run again in the spring of 2023. Students will have access to the course content for 3 months afterwards.

How is this program structured?

Pre-Recorded Lessons

Each lesson consists of video teachings, guided practices, reflection questions, and additional resources for deepening your skills and awareness.

Live Calls

Each week there will be a 75 minute Live Call via Zoom to engage in the content released in the pre-recorded lesson from the week before. This is a time to bring your questions and to be in group discussion and experiential practice.

What will I receive?

Over 9 hours of video/audio lesson content

11.5 hours of live weekly experiential practice and discussion via Zoom

Guided visioning, reflections and/or somatic attachment practices each week

Additional resources for each lesson to explore further if you choose

Access to the content for 3 months after the course ends
Will the content be relevant to me?

I welcome folks who are navigating personal, ancestral and/or collective loss. All grief is embraced and welcomed here, and will be met by the skills we are learning and practicing.

I welcome folks of diverse ancestries, faith-based and cultural traditions, and lived experiences. This course is a queer-celebrating, trauma-aware, anti-oppressive, and culturally inclusive framework focused on compassionate cultural analysis and attachment-based embodied regulation for healthy grieving. The content can be worked with in ways that are relevant to you. In other words, you will have the flexibility to explore what strategies and critical reflections work for you personally and culturally to nurture affirming grieving practices.

Please note: I cannot ensure a fully safe space for folks of diverse backgrounds and lived experiences (race, gender, class, etc) coming together to be in grief practice and cultural change work. I do however offer a brave space, and am responsible and dedicated to this as we gather in a learning space that acknowledges differences in power, privilege, and dominant cultural impacts.

The folks who participate in my offerings have so far been majority white, across an age range of 20's-60's, of diverse genders, and across a span of socio-economic backgrounds.

Please reach out if you have any questions or want to talk about this more to discern if this course will meet you well. I am happy to connect with you in this way.
Is this course the same as a therapeutic grief circle or grief ritual?

No. This is an educational path based in teaching and guidance, skill development and experiential self-inquiry within a group learning setting (live calls). This course offers therapeutic healing value and opportunities for personal sharing of your learning experiences, however it is not designed as an intimate witnessing circle for a personal healing process.

I recommend you have active support outside of this course as you move through the content.

**Please note: If you are currently experiencing acute grief from a recent loss, I recommend having a counselor/therapist that you are already receiving individualized support from. In the immediacy of loss, your grief experience may need a personal attuned care and presence in addition to what the scope of this educational course offers.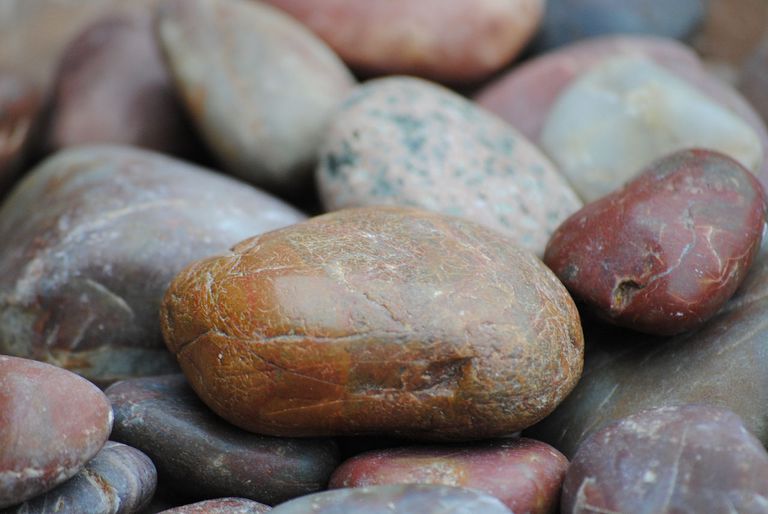 Shauna skillfully teaches how we can show up for not only grief, but all kinds of challenging emotional territories with more resilience. This program is rich and deeply thoughtful, and I have grown my capacity to be with my own and with others' activated emotional states with more ease. Participant, 2022

***

The way this course positioned grief and grieving in dominant culture and intersectionality really landed and worked for me. It was a major ah-hah and connected this work so deeply with social justice and peace work. Shauna balanced the content and learning for head and heart, thinking and experience, and that was such a thoughtful and powerful design choice. The live facilitation nurtured lots of learning from, with, and between the other folks in the course, and deepened and connected our observations/sharing. Participant 2022

What does this course cover?

Welcome - Establishing our Learning Community and Vision

Lesson 1 - The Ground of Grief

Grief within dominant culture and disrupted lineages of learning


Rooting into foundational grief principles and awareness
Lesson 2 - Nurturing Self
Cultivating secure attachment to grieving

Embodied presence and adaptive strategies

Lesson 3 - Cycles of Regulation and Embodiment
Polyvagal approach to grieving

Trauma, somatic tracking and regulation practices
Lesson 4 - Grief and Resiliency
Neurobiology of resiliency in service to grief

Expanding resource and emotional capacity

Lesson 5 - Spheres of Culture
Family, tradition, lineage and unlearning towards choice

Implicit and explicit grief beliefs
Lesson 6 - Healing the Seeds of Disconnect
Becoming current in relationship to grief

Adult consciousness and attunement
Lesson 7 - Metabolizing Grief

Grief expressions through head, heart and body

Cross-cultural principles in grieving
Lesson 8 - Grieving towards Cultural Change
Approaching grief as activism, elder and love

Supremacy culture and collective grieving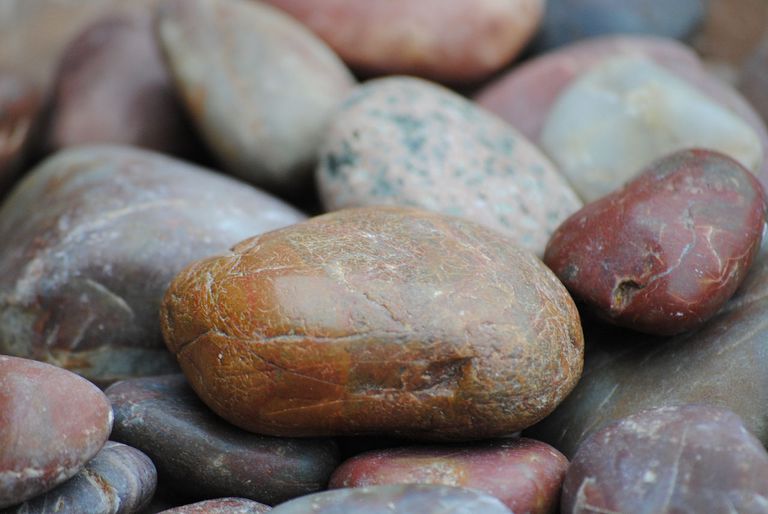 Shauna holds a compassionate presence, and I found her to be consistent in the way she brings this presence into her teachings, and how she thoughtfully relates to humans. At the heart of the space she holds and the teachings, is a great deal of integrity and respect, along with a depth of understanding and care around what it is to be human, and how to navigate this one precious life. Participant 2022

***

Shauna is extremely skilled at offering teaching on grief that gives participants concrete content about somatic support, grieving styles, and ancestral connections. But not only this! She also convenes live calls for participants in which she skillfully facilitates discussion and ritual so that this learning comes alive. Candace Tkachuck, 2021
Learning - this course is a mixture of video lessons, live Zoom calls with closed captioning, audio guided meditations, written content, and downloadable PDF handouts.

If you have any accessibility needs, please reach out and let's explore what could make this an easeful experience for you. Thank you.
Cost - The cost of this 9 week course is $325 USD (debit or credit cards accepted)

I offer two limited tiered-pricing options at $275 and $225. All options have payment plans of 2 installments (for an additional $5).

Please reflect on your social location and access to financial resources as you discern which tier. For folks coming from current and historically marginalized populations, such as queer and trans people, BIPOC, First Nations, and disabled folks, please reach out to me if price is a barrier beyond the pricing options I have offered here. I would love to chat about what would be supportive for you.

Reach out if you have any questions: shaunajanz-at-gmail-dot-com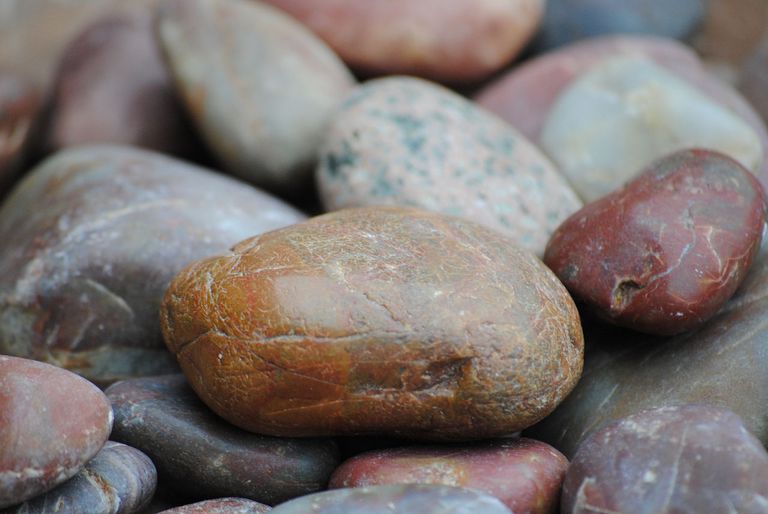 Shauna's course 'Coming Back to Ourselves' allowed space to open fully to connecting and relating to grief as an expanding energy in my life. Her wealth of knowledge and invitations to practice integrating these explorations is personal and yet also felt like being a part of a collective field. Shauna has a beautiful ability to allow people to feel seen and heard and her courses are woven together with great attention to order, full of heart and she is a library of resource. Just being in her presence allows one to breathe into the fullness of life. I have so much gratitude that she keeps showing up to offer these spaces for people to grow and heal into. Evamarie, 2022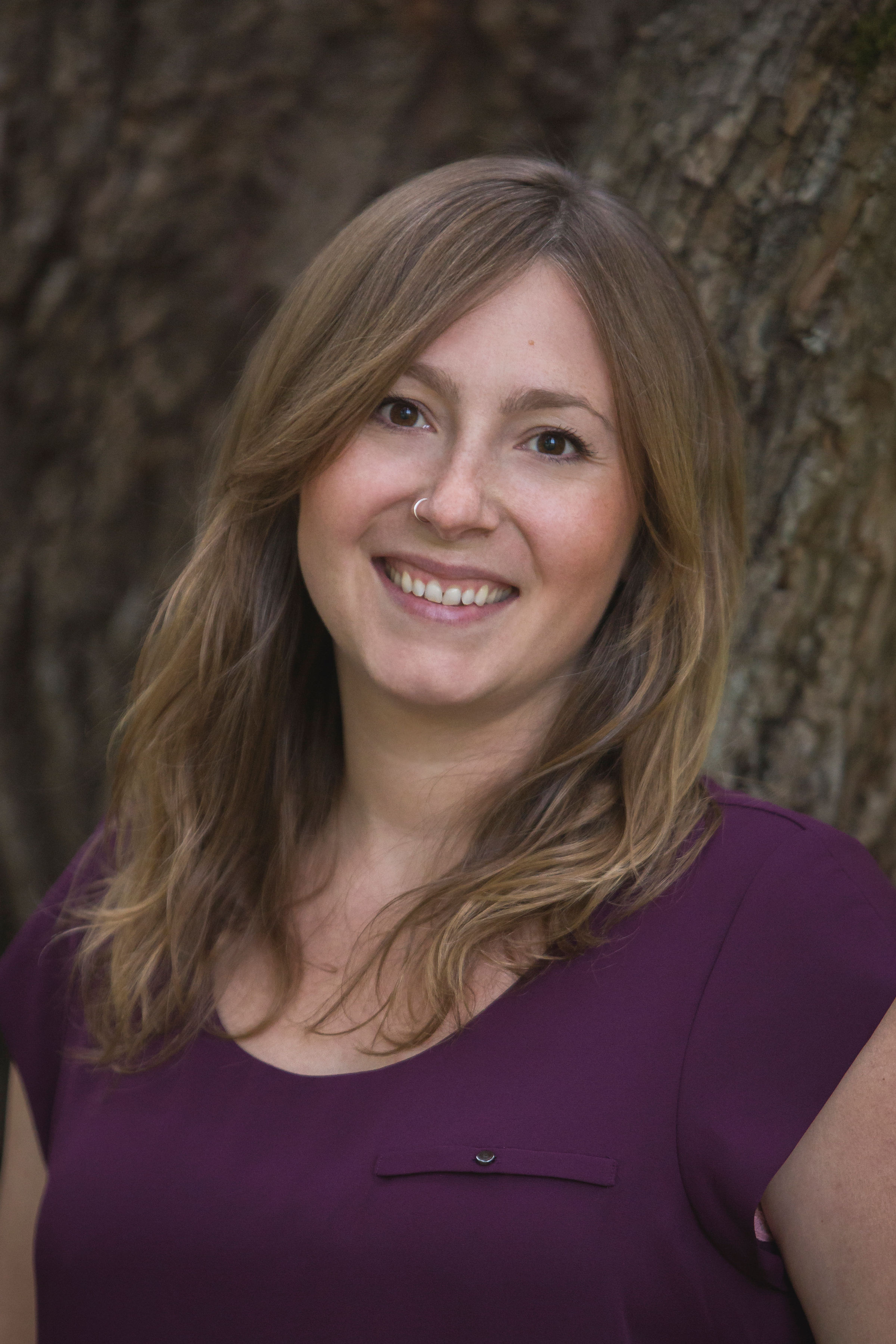 About my approach in this course.
The content and practices that I guide in this course are an outgrowth of my 15 years of active grief work: offering individual and family grief support, leading traumatic bereavement support groups, offering trauma-informed facilitation training, working within diverse cultural and organizational contexts offering grief education, supporting marginalized communities in responding to loss, and informed by my years of both academic/professional study and self-study in grief counseling, and critical cultural, feminist and decolonizing analysis.
The embodiment approaches that I guide for grief work are all rooted in the growing field of somatics, polyvagal theory, attachment and nervous system regulation. I am grateful for learning directly from Patti Elledge, Sage Hayes, Resmaa Menakem and Carlin Quinn, Linda Thai, and NARM and through the extensive and ongoing self-directed study of trauma healing and embodiment and through other communities of learning and practice.
I consider myself a life-long learner and as an educator, my aim is to bridge and make accessible these skills and the importance of embodied presence in relationship to grieving. The scope of what I offer is not towards gaining expertise, but towards psycho-education, resilience skill development, and pragmatic application in service to grieving, together.

To learn more about me, please visit this page.
Frequently Asked Questions
When does the course start and finish?
New dates TBA The first live call is Tuesday September 13th, 2022 - a welcoming circle to establish our learning community and vision. The last live call is November 8th - the discussion session for lesson 8.
How long do I have access to the course?
You will have access to the course content and all recorded live calls for 3 months after the end of the course.
What if I am unhappy with the course?
If you are unhappy with the quality or content of the course, I would appreciate hearing from you to see if we can find a way to make it more useful for you. Otherwise, I am happy to offer a full refund until Sept 20th, 2022 (the Intro, and Lesson 1 will have been released). Any refund requests after this date will be based on a conversation and discernment of fair reciprocity for value of content already delivered.
Are there pre-requisites to enroll in this course?
Prior experience with your own grief work and a willingness to engage in self-reflection and self-inquiry around your own experiences of loss/transition/grief is an important aspect of this learning experience. It is important to also have your own support systems in place (family, professionals, friends, self-care practices, community, etc) that help keep you resourced and centered when needed.
What if I can't make all the live calls?
It is not expected that you would be able to attend all the live calls, however these live calls are a significant part of the learning and integration of the skills and content. Please prioritize them. These will be recorded for playback. I also welcome you to email me any questions that are arising for you.
What if I am experiencing acute grief over a recent loss?
If you are currently in active grieving over a recent loss, I recommend reaching out to me so we can discuss if this is the right timing for this course and what would best meet your needs. While the content will invite personal reflection as a therapeutic learning method, it is aimed towards deepening grief literacy and grieving skills, rather than offering grief support catered to a specific loss. Acute grief often needs individual attuned responses in addition to what this course will offer.
This course is closed for enrollment.