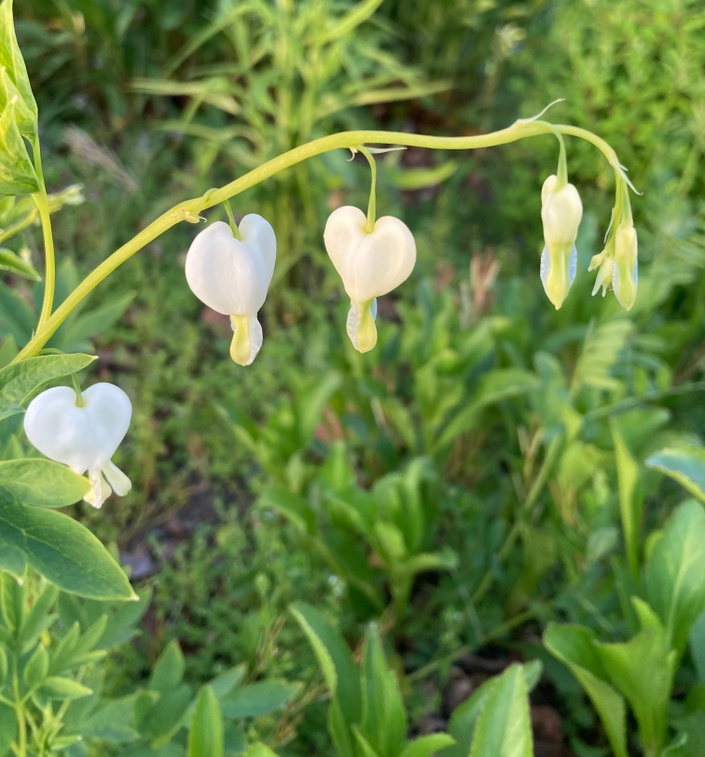 Trauma-Informed Grief Support
A professional development workshop
An opportunity to deepen your support skills for companioning others through grief.
When: October 28th & 29th, 2022

Friday 5:30pm-8:30pm & Saturday 9:30am-5:00pm

Where: Highlands Community Hall – 729 Finlayson Arm Road, Greater Victoria Area, traditional lands of the Lekwungen First Nation peoples
Space is limited to 20 participants - 7 spots remain. I encourage registering early to ensure your place. Details below.

What is this?

This is an educational workshop for folks who are supporting others through grief, whether in 1:1 or small group facilitation contexts. This workshop will provide therapeutic grief and trauma-informed skills that allow you to offer compassionate and attuned care, while also offering accessible and effective grief literacy to support your clients' capacity to be in relationship to their grief in affirming and healing ways.
Content is grounded in somatic-informed, heart-centered, and resiliency-based approaches and practices, and relevant to many loss contexts. We focus on the grief process and supporting individuals' unique grief needs, while aware of the larger cultural influences and loss experience(s) that shape their grieving, rather than the specifics of the loss event (death, illness, relationship endings, career transitions, substance use/recovery, moving, cultural loss, identity changes, major life transitions, ecological despair, and more).
What will this look like?

This is a 1.5-day in-person training. The learning method is grounded in teaching content, experiential self-inquiry, somatic practices, small group sharing, and large group process. There will be time to invite questions and discussion relevant to your own support contexts. I facilitate in a low-tech way – meaning good ol' flipcharts, wild hand gesticulations, invitational practices to integrate, and handouts (no power point).
What is required?

An openness to engage in self-inquiry and somatic practices around your own relationship to grief is necessary, alongside an openness to be in learning connection with other participants. Similar to any therapeutic training, a willingness to engage in the material in a personal way is an important aspect of learning and integration. The more we can be with and understand our own grief process, the better able we are to show up for others in healing and effective ways. This training is delivered with this axiom as foundation, always alongside choice and invitational options for practices.
Who is this for?

This is a professional development opportunity for helping professionals that provide therapeutic support and/or services to individuals or small groups that are facing grief and hardship. Welcome counselors, coaches, mentors, crisis line volunteers, bereavement group facilitators, death doulas, healing arts practitioners, social workers, peer supporters, non-profit teams, and more.

I welcome folks of diverse ancestries, identities, social locations, faith-based traditions and lived experiences. The content is accessible and invites strategies and reflections that can be explored in ways that work for you and those you serve, personally, professionally, and culturally.
This may not be a fit if:

While recognizing that we all hold grief in hearts, this is not a workshop experience for folks who are experiencing acute grief or currently needing direct trauma care. That requires a different attuned approach that cannot be provided here. If you have any questions or want to chat about right-fit and timing, please reach out: shaunajanz-at-gmail-dot-com
What will I learn?

You will learn how to
support somatic regulation and containment in service to grieving
provide trauma-informed attunement and pacing
understand and recognize trauma responses alongside grief expressions
assess and track nervous system responses, in yourself and another
practice skills of therapeutic and embodied presence
support diverse complexities of loss alongside one's unique grief needs
recognize and support different expressions of grieving
be aware of dominant cultural influences on grieving
offer an accessible and pragmatic grief literacy framework to those you support
You will also receive a PDF learning booklet by email at the end of the workshop with the key handouts/content to support your integration and that can also be used with those you support.
THE NUTS AND BOLTS

Please take time to read this carefully before filling out the registration form. Thank you.

When: October 28th & 29th, 2022.

Friday 5:30pm-8:30pm

Saturday 9:30am-5:00pm

Friday's evening session is mandatory for Saturday's attendance. Please plan accordingly to have ample travel time to arrive by 5:15pm, noting rush hour traffic. Thank you.
Saturday will start promptly at 9:30am - please plan to arrive by 9:15am to settle in.

There will be a one hour lunch break on Saturday, with access to a full kitchen if needed, and shorter breaks throughout. I recommend bringing your own food and enjoying the surrounding nature, as the Millstream complex can be very busy/congested on a weekend. There is a covered outside seating area with multiple benches if the weather is rainy.

Where: Highlands Community Hall – 729 Finlayson Arm Road.
Ample free parking. Electric car hook ups.
There will be a car-share opt-in possibility in the registration form if you seek a ride, or would like to offer seats in your own vehicle. This cannot be guaranteed however.

Accessibility: The facility is fully wheelchair accessible. There are two large washrooms with multiple stalls in each, and they will be gender-neutral for this event.




Spaces Limited: 20 participants maximum, plus myself and workshop supporters. A wait-list will be taken, anticipating last-minute shuffles.
We will be seated in a large circle of chairs. However, if you feel more comfortable being on a mat with cushions, or a back jack etc, please bring what you need to create your learning "nest". Bring layers and slippers so that we can also open the doors for air flow as needed.
The hall is 1200 sqft so the circle will be spacious for each to have a fair amount of personal space.
Covid Safeness & Collective Care
At this time for in-person offerings, I ask that all participants be double/fully vaccinated or more, and to please take a rapid antigen test within 24 hours of the workshop start. I ask that you be in personal responsibility around these requests, discerning your own needs and risk tolerance. Although mask wearing is by personal choice, I do encourage mask wearing while in the communal kitchen space, entryway or washrooms, especially during high-traffic times such as during breaks.
Please enter into the space with collective care as a priority; there will be a diversity of needs, comfort zones, health/immune conditions, and ways of being in the space to be aware of. Be mindful of personal space and receiving consent with others around proximity, touch, hugs etc.
Agreement to consent to these Covid Safeness requests will be part of the registration form, and based on mutual trust and honesty.

A friendly reminder that if this in-person event or these requests are not a right fit for you, I also offer various courses and workshops online, and am happy to chat with you to explore these options.
Cost is offered on a scale that values economic justice, acknowledging systemic differences in folks' access to resources.
Supporter Rate: $350
If you are funded by an organization or business, or have access to financial security, own property, are in a double-income home, or have personal savings.
*If you choose this rate, it directly supports another to attend at the Supported or Sponsored rate.
Sustainer Rate: $300
If you have access to steady income and stability in your home/life, and have access to resources through family or friends, and ability to budget for opportunities such as this training.
Supported Rate: $250 (6 spaces)
If your access to resources is limited and your economic situation limits your ability to attend at the higher tiers.
(These openings NOW FILLED) Sponsored Rate: (dependent on ongoing enrolments and tiers chosen) If the tiered costs are a barrier, please send an email and let's chat about a Sponsored option. Priority for this will be given to those who are living historically/currently marginalized identities (BIPOC, LGBTQI+, disabled folks).
**If you are someone who comes from wealth, privilege and/or multiple means to resources and have the capacity to contribute towards a Sponsored position, there is an option to let me know in the registration form. Thank you.

If you would like additional support discerning which pricing tier is most suitable or wish to learn more about how tiered-pricing structures function as a tool of economic justice, consider exploring this resource written by Worts and Cunning Apothecary.
Registration is a two part process

1. REGISTER HERE - Please fill out the registration form here.

2. Once you receive confirmation from Shauna that your registration has been received, then payment can be sent by email transfer or Paypal (details on that to follow).

---
Refunds: Full attendance is required, so please ensure this is possible for you before you register to secure your spot.
I am able to offer a full refund until October 12th, and a 50% refund until Oct 24th, unless your spot is filled, in which I can then offer a full refund. A wait-list will be taken in hopes to fill your spot easily should you need to cancel at any time.

For cancellations after October 24th, a 75% refund will be offered *only* if your spot can be filled from the wait-list.

If you have a positive rapid-antigen test within the 24 hours before our workshop start, and you let me know before we start the workshop, I can offer a full refund (minus $25 for admin - thank you for understanding).

I am not able to offer refunds to cancellations/withdraws if I do not receive communication about it before the workshop starts on Friday.

***

For context, I am mainly a "one-person show"; I don't have the capacity for organizational/admin and cash-flow towards up-front costs for rentals, travel, accommodations and late cancellations etc, as a larger business would. Thanks for your understanding.
Your Instructor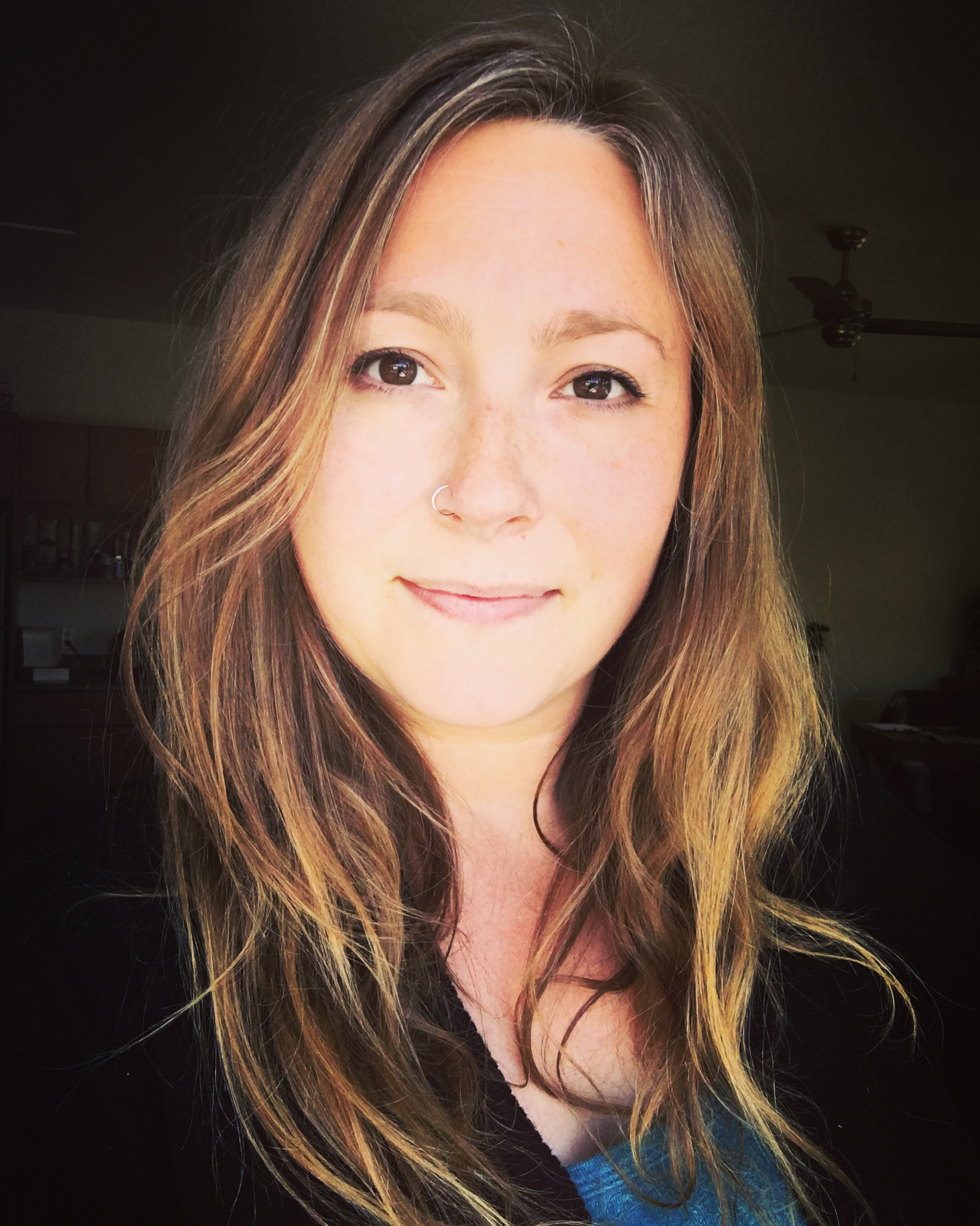 Shauna Janz (she/her) creates space for reaching into the rough and beautiful places that are a catalyst for transformation and healing, personally and collectively, through grief, trauma, embodiment, ritual and ancestral healing work. Her offerings are trauma-informed, somatic-based and anchored in the resiliency of the human spirit, and animist and decolonizing values.
Shauna has been supporting individuals, families, communities and organizations through designing and delivering trauma-informed programs since 2008. Audiences have included non-profit organizations, local and provincial government, First Nation communities, post-secondary education institutions, school district counseling teams, rural communities and international symposiums.
She currently provides education, training and mentoring through her private practice and online school of Sacred Grief, She is a NARM-Informed practitioner for healing developmental and complex trauma, and has had the honor to be a trainer and mentor with BC Bereavement Helpline supporting traumatic bereavement by homicide, suicide and drug-related death; a teacher and mentor with Ancestral Medicine, leading multi-day healing rituals; an Executive Director with Learning Through Loss serving youth and adults with grief education and support; the founder of the Victoria Holistic Death Care Gatherings uplifting grassroots perspectives, and a co-visionary for the annual Deathly Matters community conference. She is a lover of inspiration and creativity, and can be found dancing, playing music, and walking in the wilds of nature and mystical communion. Her ancestors are from the lands of Scot Celtic, northern Germanic and Nordic cultures.
For a more extensive list of her learning lineage, professional training and experience, please visit here.