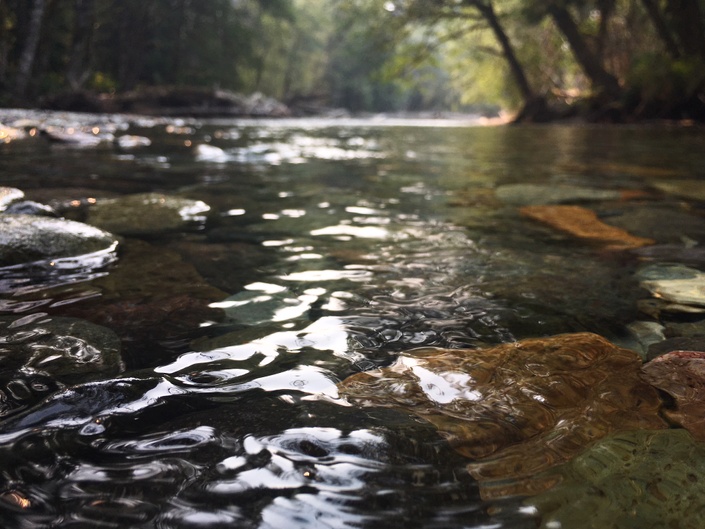 Of Stone, Bone and Water
Ritual Skills and Ancestral Practices for Grieving
8 Week Course - a call and response to this pandemic time

Enrollment Now Closed. 3 month course will run again in January 2021.

Ritual is led by necessity. And, the necessity is clear for re-creating and reclaiming ritual practices and receiving ancestral support to allow our grief to be an offering towards resilience in this time of global change.
I am offering an 8 week version of this course starting May 10th, 2020 with particular exploration on navigating grief and resilience during this moment in time. Each week, alongside the pre-recorded lessons, there will be a live Community Call for additional teaching, Q&A, experiential ritual healing practice, and connection. All live sessions will be recorded and made available for audio playback.
**It is helpful but not required that you keep pace with the recorded lessons to participate in the community calls. Please attend regardless of where you are at in the course content. This live-time togetherness is where much of the healing and learning gems reside.

Pricing has been adjusted, including tiered options ($115-$250) and payment plans to support accessibility during this time.

(This course typically runs once a year as a 12 week program. It will continue to be offered as such starting in January 2021)

How do I make medicine of all this grief?

This is a course for those whose hearts are broken open by these unprecedented times in personal and collective loss and change. For those who are struggling to find grief support that is effective and soul-nourishing. For those who want to cultivate supportive presence with themselves in the transformation that grief invites. For those who desire meaningful ways to be in relationship with grief as a sacred practice.

This is a course for people who seek connection with the wider field of relations that life is made of, including their ancestors, to support healing and wisdom. For those who seek to reclaim personal ritual arts and ancient ancestral connections for life-affirming grief expression. For those that want to support their deceased loved ones transition well into a healthy ancestor. For those who know the importance of grieving as salve for their own heart, and for the wider healing needed in our world.

This is a course for those who want their grief to be an offering that supports life.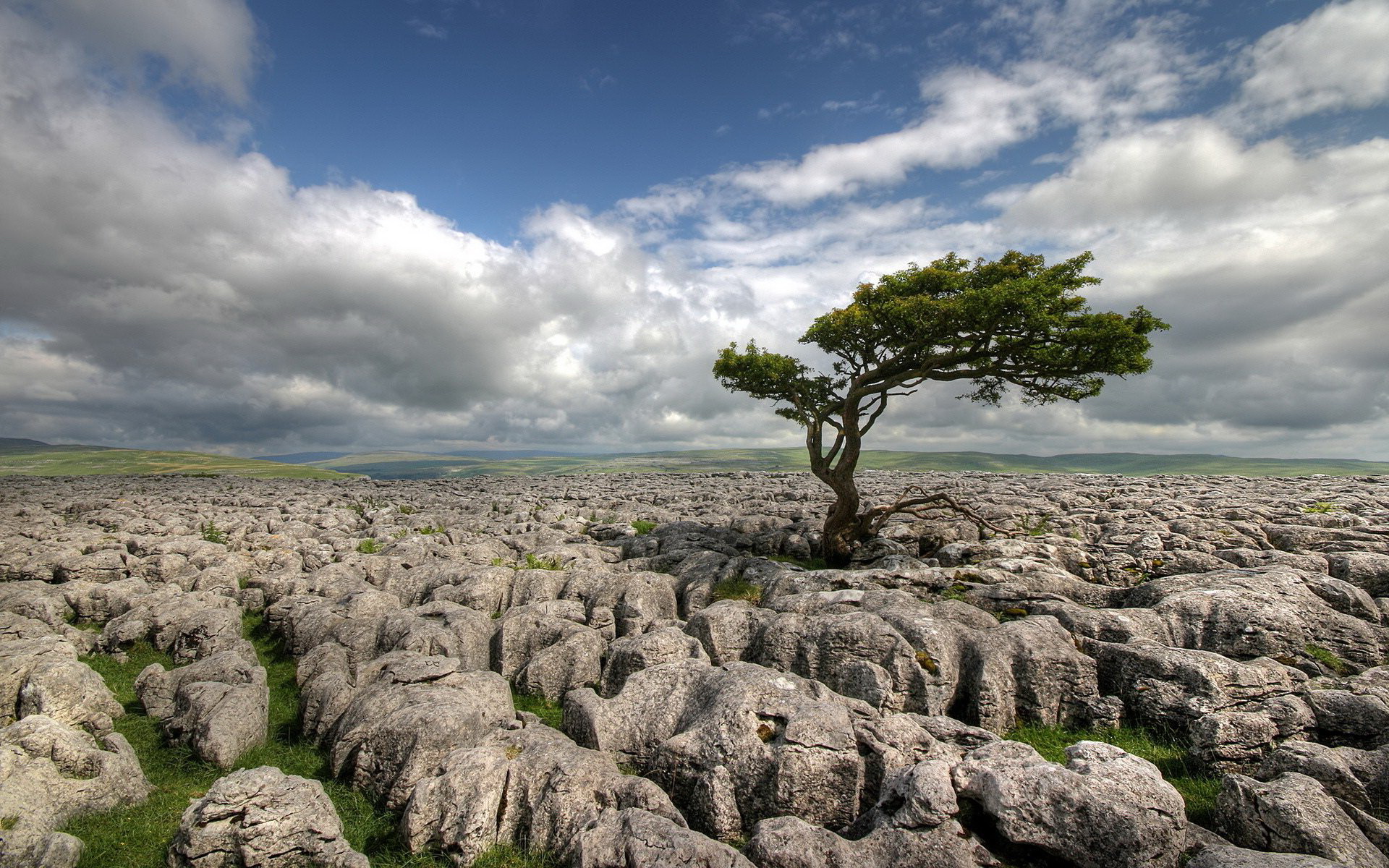 Your offering is really beautiful, profound and helpful. I so appreciate how you deliver the content, with much grace and clarity and kindness. Your teachings are precise and rigorous and offered in such a soft and safe way.

~ Elsa Rueff-Lyon

Our grief doesn't need healing. Our healing needs our grief.
Our grief is not something that needs to be healed, no more than our love needs to be healed. Rather, grief and love are vital expressions that support the work of healing - personally and collectively. As human creatures, we all have the innate ability to experience and metabolize grief.
What often does need healing however, is how we relate to our grief, how we access it, what we have been taught about it through dominant paradigms, how we show and express it, and how we do so in ways that are life-affirming, healthy and nurturing of connection and relationship.

Grief is relational and a learned skill, yet for many, cultural teachings for healthy grieving have been jeopardized by legacies of oppression, historical disruptions, and dominant cultural narratives.
We can re-learn the skills of healthy grieving through deepening into embodied practices, cultivating ritual skills, and nurturing relationships with our elevated elder ancestors.
In these modern times, many of us have been steeped in dominant narratives informed by capitalist and colonial ways of relating that undermine the soulful and relational transformation grief invites of us. In this context, grief is limited to an individual experience and often viewed as a pathology and made invisible. We are made to believe there is something wrong with us. This keeps us small, isolated, and cut off from ourselves, each other and the wider web of life.
Reclaiming our ability to be in relationship to grief as a sacred practice is a vital medicine contributing to personal and collective healing. You can re-learn how to be with grief through ritual and practices in culturally relevant ways that are aligned within your own ancestral life-ways.
In this 8 week online course you will learn somatic practices to support healthy grief expression, become aware of your grieving styles, and explore personal and cultural spheres of influence that have shaped your understanding of grief. You will gain ritual skills and practices to support the movement of grief as an offering. You will enter into connection with your collective elevated elder ancestors for support, and make connection with an ancestral guide who is a culture carrier of the grieving practices of your specific heritage. You will learn cross-cultural practices that support grieving, including considerations for the right of passage that is death, and for healing inter-generational trauma.

You will have the opportunity to engage with others in experiential somatic and ritual practices and additional teaching and Q&A each week within our live Community Call - a space to deepen our skills relevant to the grief and resilience arising in response to this global pandemic.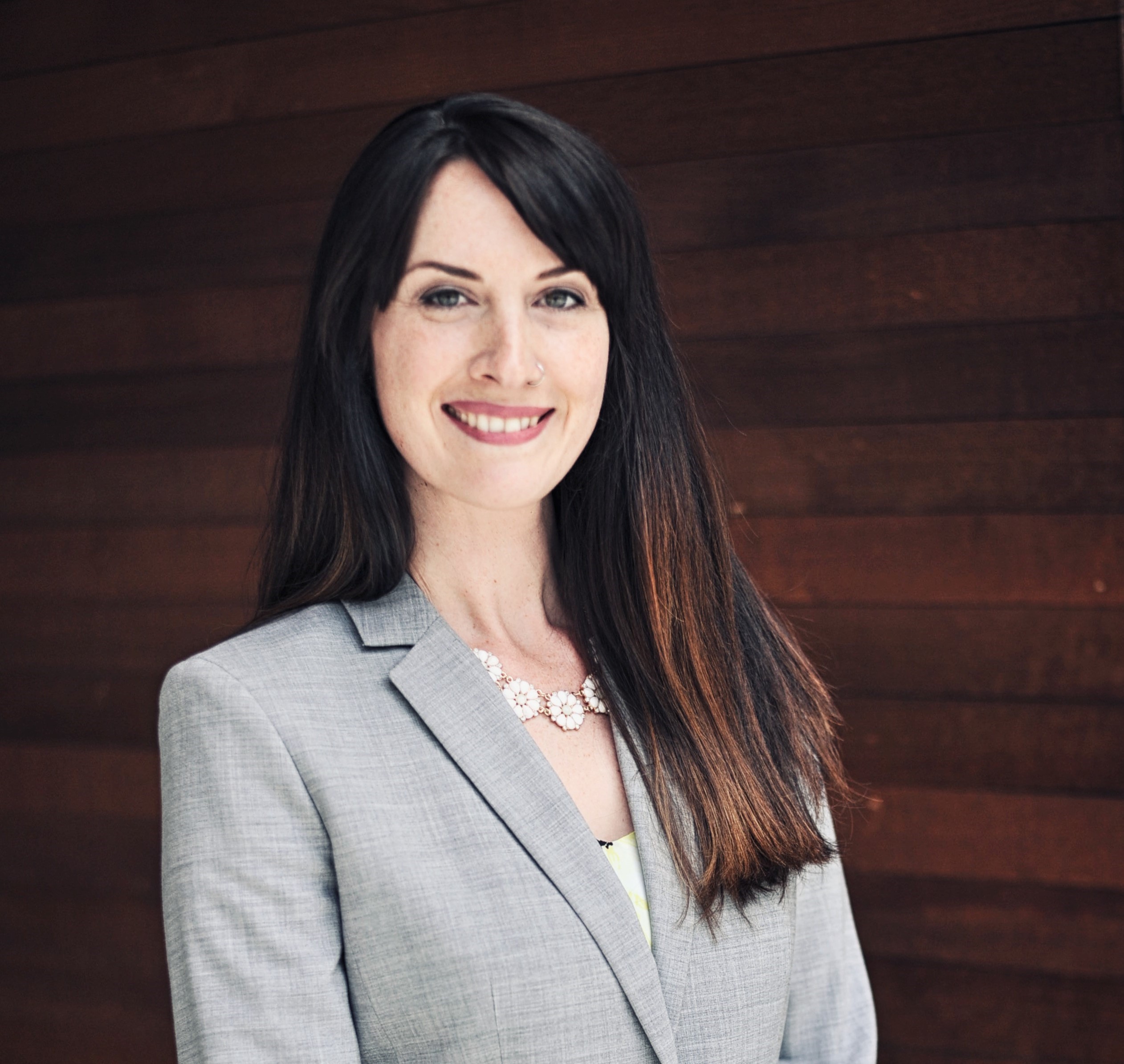 What I loved most were the heart-centered rituals and self-regulation strategies. These have become an integral part of my personal self-care "toolkit" and I use them every day. I recommend this course to anyone seeking the time and space to nurture themselves by shining a loving light on their grief. Thank you Shauna for creating a beautiful course.
~ Chelsea Peddle, end-of-life doula
When is the course?

The first lesson is released Sunday, May 10th, and each week afterwards at the same time. The course ends with the last community call, Thursday July 2nd.
How is this program structured?

Pre-Recorded Lessons - released Sunday evenings PDT

There are 8 pre-recorded video lessons released each week, on Sunday evenings 6pm PST. Each lesson consists of a video teaching, guided practice, reflection questions, and additional resources for deepening your practice and skills.

Although the content was recorded before the context of a global pandemic, the skills are...well, made for these times. Relevant additional content will continue to be added throughout the course in response to what is emergent and needed.

Community Call Gathering - Thursdays, alternating each week 4:00pm &10:00am PDT (audio recorded for later playback)

Each week we will gather online via Zoom for 75 minutes of additional teaching, connection, Q&A, and experiential ritual practices to deepen into our grief and resiliency skills in response to what is arising as we navigate these pandemic times of change and possibility.

**It is helpful but not required that you keep pace with the recorded lessons to participate in the community calls. Please attend regardless of where you are at in the course content.

Online Community Space

A Facebook page will be available for participants to connect and share.

What will I receive?

Over 6 hours of video/audio lesson content

10 hours of live somatic and ritual time for experiential practice and Q&A


Guided visioning, reflection exercises and/or ritual practices each week

Additional resources for each lesson to explore further if you choose

Access to lesson content for one year

Will the content be relevant to me?

I welcome folks of diverse ancestries, faith-based traditions and lived experiences. This course is a trauma-aware, ritually safe and inclusive framework focused on embodiment for healthy grieving and reclaiming ritual and ancestral connection as sources of support. Students will have the flexibility to explore what strategies work for them personally and opportunity to nurture their own ancestrally and culturally relevant grieving practices.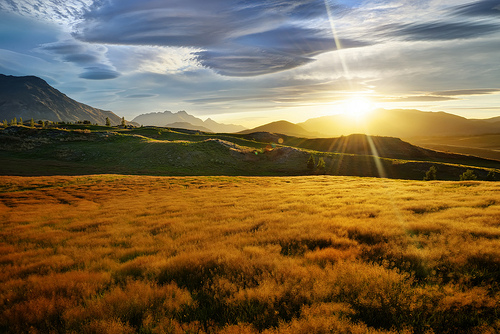 Shauna is a gifted and balanced teacher. Her practical, grounded yet deeply intuitive nature allowed everyone in our group to relate to her in their own way, and she held our ritual container with such safety and support. I feel blessed to have her as a leader in this work!

~MT

What does this course cover?

Lesson 1 - Foundations of Sacred Grief

Somatic strategies for healthy containment and release

Cycles of Regulation and Embodiment approach to emotional expression

Trauma-aware considerations for grieving and support
Lesson 2 - Personal and Cultural Relationship to Grief
Grieving styles and expressions

Grief narratives - personal, communal and cultural

Disenfranchised grief
Lesson 3 - Ritual Skills for Grieving
Ritual for catalyzing and metabolizing grief

Partnership with Spirit allies

Personal grief rituals for grieving styles
Lesson 4 - Ancestral Connection & Support
Foundations for ancestral reclamation

Connecting with a culture carrier


Altar practice
Lesson 5 - Cross Cultural Grieving & Reclaiming Ancestral Practices
8 cross cultural principles for grieving

Apprenticing to reclaim ancestral life-ways of mourning

Affinity allies that support ritual grieving

Lesson 6 - Gateways into Grief
Exploring 8 gateways of formative grief experiences

Putting to practice embodiment, ritual and ancestral support

Ancestor-informed grief ritual
Lesson 7 - Grieving and the Rite of Passage of Death
Ways of approaching the right of passage of death

Therapeutic and ritual considerations for the bereaved and the deceased

Complicated or traumatic grief
Lesson 8 - Inter-generational Trauma and Healing
Working with ancestral blessing and burdens

Ritual safety considerations

Unresolved ancestral trauma and cultural wounds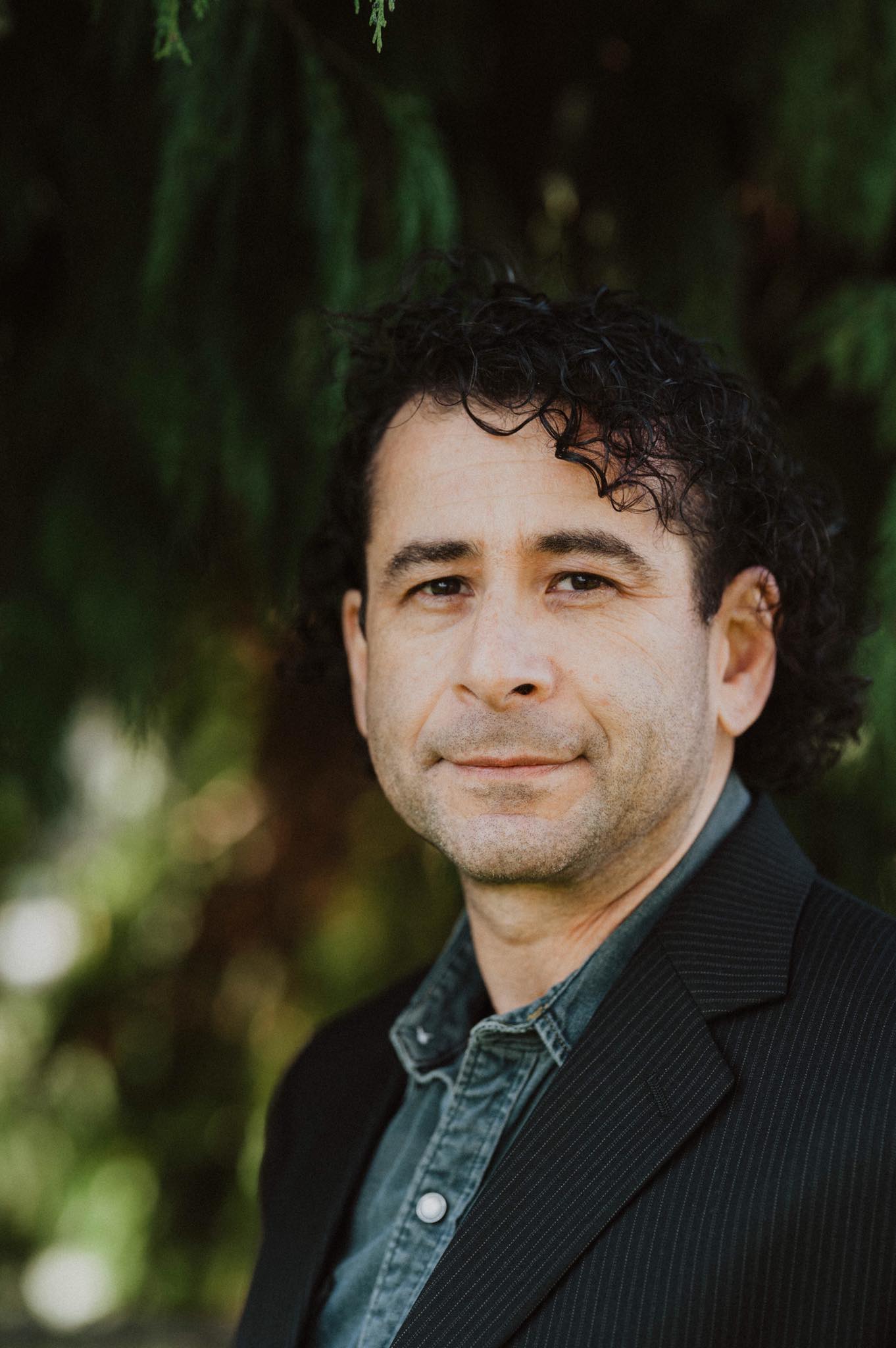 The design and content is impressive. I was expecting something good but my expectations were far exceeded. The additional resources you provide is my favorite section, so many good things to go over and peruse. So thank you, I'm grateful you've put this course together and I couldn't speak more highly of it. For myself it is providing healing and re-engagement with the world.

~Alejandro Garcia

Course Accessibility

Learning - this course is a mixture of video lessons (downloadable transcriptions available), audio guided meditations, written content, and downloadable PDF handouts.

Cost - The cost of this 8 week course is $250USD, paid by credit card or debit.

I offer tiered reduced pricing at $205, $160 & $115, with payment plans available for an additional $5.

I value making my offerings accessible and I recognize the diverse and complex impacts of COVID-19 in terms of level of financial disruption, access to financial resources, and alongside the ongoing systemic barriers to resources for folks who are coming from current and/or historically marginalized populations. I have included some examples in the pricing chart to help identify which tier may be best suited to your situation - and - you know best. Choose what suits your situation and access to resources. I look forward to our time together.

If cost is a barrier, I welcome you to reach out and we can explore what would meet your financial needs to participate - please email me: [email protected]

**10% of total revenue from this course will be donated to the Raven Trust society - protecting Indigenous constitutional rights.
Your Instructor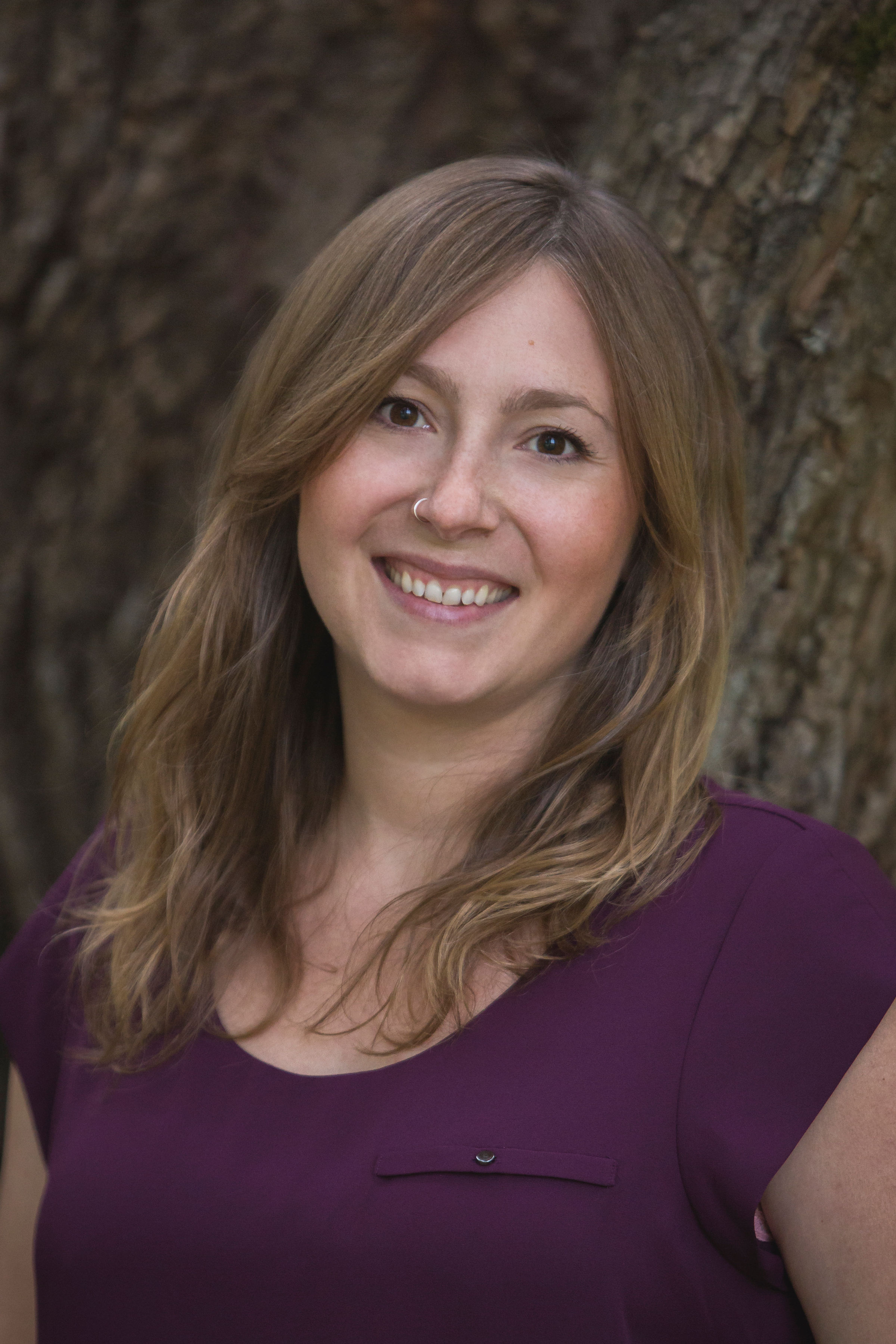 Shauna Janz (she/her) is dedicated to tending belonging in our world - within ourselves, with each other, and with our other-than-human relations. She creates space for reaching into the rough and beautiful places that are a catalyst for transformation and healing, personally and collectively, through grief work, ritual and ancestral healing. Her offerings are trauma-informed, somatic-based and anchored in the resiliency of the human spirit, and animist and decolonizing values.
Shauna supports individuals, families, communities and organizations, and has been designing and delivering trauma-informed programs since 2008. Audiences have included non-profit organizations, local and provincial government, First Nation communities, post-secondary education institutions, school district counseling teams, rural communities and international summits.
Alongside her private practice and online school of Sacred Grief, Shauna is a trainer and mentor with BC Bereavement Helpline supporting traumatic bereavement by homicide, suicide and drug-related death. In the past, she has been a teacher and mentor with Ancestral Medicine, leading multi-day healing rituals; an Executive Director with Learning Through Loss serving youth and adults with grief education and support; the founder of the Victoria Holistic Death Care Gatherings uplifting grassroots perspectives, and a co-visionary for the annual Deathly Matters community conference. She is a lover of inspiration and creativity, and can be found dancing, playing music, and walking in the wilds of nature and mystical communion. Her ancestors are from the lands of Scot Celtic, northern Germanic and Nordic cultures.
Frequently Asked Questions
When does the course start and finish?
The course begins Sunday May 10th, 2020 with the first lesson released, and ends Thursday, July 2nd, 2020 with the last community ritual gathering.
How long do I have access to the course?
You will have unlimited access to this course for one year - across any and all devices you own.
Are refunds available if I am not happy with the course?
If you are not happy with the course, I encourage you to first reach out to me (
[email protected]
). If I can somehow support you in a way that would change your experience to a more beneficial one, I would like the opportunity to do that. A full refund is available within the first two weeks of the course (until May 23rd). Thereafter, no refunds are issued.
Are there pre-requisites to enroll in this course?
Prior experience with personal healing work, spiritual practice and basic ritual is required. Doing the work of ancestral lineage healing is also beneficial but not necessary. The ritual work and ancestral connection is rooted in the understanding that you already have relationship with supportive and compassionate powers (such as spirit allies, elementals, nature spirits, animal guides, angels, divine essence, deities, etc), and basic energetic hygiene and boundary practices. If this is new for you, I invite you to reach out and we can work together before you begin the course.
Is this course helpful if I am experiencing acute grief or PTSD?
If you are someone who is currently in acute grief from a recent loss, or someone who lives with PTSD or other mental health experiences, it is important you also have other supports outside of this online course, and some foundational strategies for self-soothing and regulation that work for you. This course is grounded in trauma-aware practices, and explores some somatic tools for grounding and regulation. However, this course is not a substitute for professional individualized therapeutic services. I do offer 1:1 support with sliding scale options if you would like to explore this as an option. Please visit shaunajanz.com.
What if I can't attend the weekly Community Calls?
The weekly community calls will be recorded for audio playback. It is not expected that you will be able to make the call each week, however it is highly encouraged that you do if you can. We will be working with the group field to amplify the healing and support, and live time is best to receive the full benefit of this community support. Calls alternate each week between morning and evening times in PDT to accommodate Central and Australian times zones.
This course is closed for enrollment.